---
What We Do
Acknowledgement of Contemporary Societal Role Models for the younger generation to emulate.
Scholarships
Focused primarily on the indigent and dsiplaced children of the Niger Delta, the Foundation will continue to provide support to enable them achieve maximum potential.
Sponsorships
Gestures of Magnanimity are very well Appreciated and Received with a Deep Sense of Gratefulness.
HLF Role Models
Book Series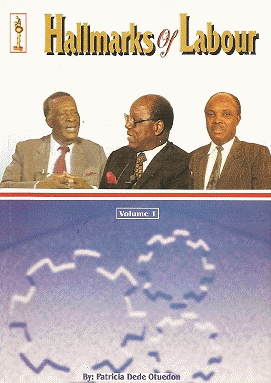 The books which comes in Hard and Soft Cover can be found in
CSS BOOKSHOPS throughout Nigeria.
NICON NUGA – ABUJA
SHERATON HOTELS AND TOWERS – IKEJA, LAGOS.
PALMGROVE HOTEL – WARRI
SUITE A49-64 IKOTA SHOPPING COMPLEX LEKKI-EPE EXPRESS WAY.
View All
---
Recent Posts


On Saturday, December 11, 2021, Hallmarks of Labour Foundation celebrated its 25th Anniversary and 2020/2021 Role Model Awards at the […]
Read More
January 7, 2022
---