PROFESSOR ADETOKUNBO OLUWOLE LUCAS, OFR
Hallmarks of Labour Role Model Award for Outstanding Contributions in the field of Medicine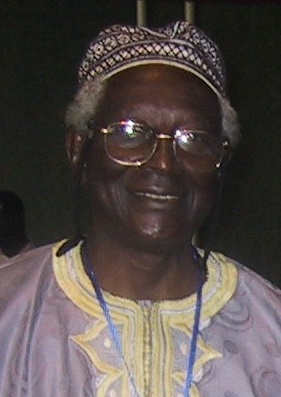 Acclaimed at home and abroad as an authority on Tropical Medicine, he joined the staff of University College Hospital, Ibadan/University of Ibadan in 1960 as a Lecturer — attaining the rank of Professor of Preventive & Social Medicine at a young age 33years old. While at Ibadan, he developed the specialties into a multi-discplinary Institute of Public Health and generated services required and appreciated by Faculty colleagues. For over half a century, Dr. Lucas has devoted his life to public health and has actively participated in almost every public health issue in Nigeria. Moving on in 1976, Professor Adetokunbo Lucas progressively undertook several strategic assignments across the world; with tremendous impacts. Among these are:
Pioneer Director, UNDP/World Bank, WHO Special Programmes for Research & Training in Tropical Diseases in Geneva, Switzerland, for 10 years, 1976-1986. During which time, his work contributed to highly productive and effective research into several tropical parasitic diseases, including malaria, schistosomiasis, the filariases, leishmaniasis, chagas disease, African trypanosomiasis [sleeping sickness], onchocerciasis [river blindness] and leprosy that affect millions of people in tropical Africa, Asia, and South America.
He was Chairman: Carnegie Corporation Grant Programme to strengthen human resources in developing countries, and Chairman, Global Forum for international health research.
He was West and Central African Representative on the Governing Board of the Global Fund for Fighting AIDS, Tuberculosis & Malaria.
Chairman of Council, International Epidemiological Association, 1971-1974; First President, International Federation of Tropical Medicine, 1988-1992; and Board Member — African Medical & Research Foundation and Global Network for Community Development.
Here in Nigeria, he was the first Chairman, National Medical Research Council, he also headed the committee that designed Nigeria's Health Policy. Similarly, he has been very active on the Advisory Boards of such high-profile national institutions and international agencies as Rockefeller Foundation, Edna McConnell Clark Foundation, Carter Centre, the Welcome Trust Scientific Group on Tropical Medicine, the Bill & Melinda Gates Children's Vaccine Programme, as well as on the Governing Boards of the Global Fund for Fighting AIDS, Tuberculosis & Malaria; the Centre for Agriculture & Bio-Sciences International; and African Medical & Research Foundation International.
He has received many national and international awards which include:
Officer of the Federal Republic of Nigeria [OFR].
Fellow — Royal College of Physicians; Faculty of Public Health Medicine; and Royal College of Obstetricians & Gynaecologists.
Honorary Fellow, London School of Hygiene & Tropical Medicine.
In the first set of foreign Associates of the Institute of Medicine.
Co-recipient of the 1999 Prince Mahidol Award for strategic research on tropical diseases.
The Centenary Medal of the Royal Society of Tropical Medicine & Hygiene for Life-Time Achievements in Tropical Medicine.
Life-Time Achievement Award of USAID's Neglected Tropical Diseases Programme.
Nominated by president carter himself, Dr Lucas was honoured with the 2013 Jimmy & Rosalynn Carter Humanitarian Award by the National Foundation for Infectious Diseases for his outstanding humanitarian achievements that have contributed to the improvement of the health of humankind .
Other awards include:
n    The Harvard Medal; Mary Kingsley Medal of the Liverpool School of Tropical Medicine; and Harvard School of Public Health Alumni Award of Merit.
n      A Lecture Room in The London School of Hygiene & Tropical Medicine named in his honour.
n     Honorary doctorate degrees from Emory University, Tulane University, University of Newcastle-upon-Tyne, University of Ibadan, and Universities of Brighton & Sussex Medical School.
He is happily married with children.
*****
Ladies and gentlemen, we present Professor Adetokunbo Oluwole Lucas a Global health leader, an Authority in Tropical Medicine and Author of numerous books for the "Hallmarks of Labour Role Model Award for Outstanding Contributions in the field of Medicine".
Congratulations.