His Excellency, Babatunde Raji Fashola
HLF AWARD FOR EXCELLENCE in Leadership and Good Governance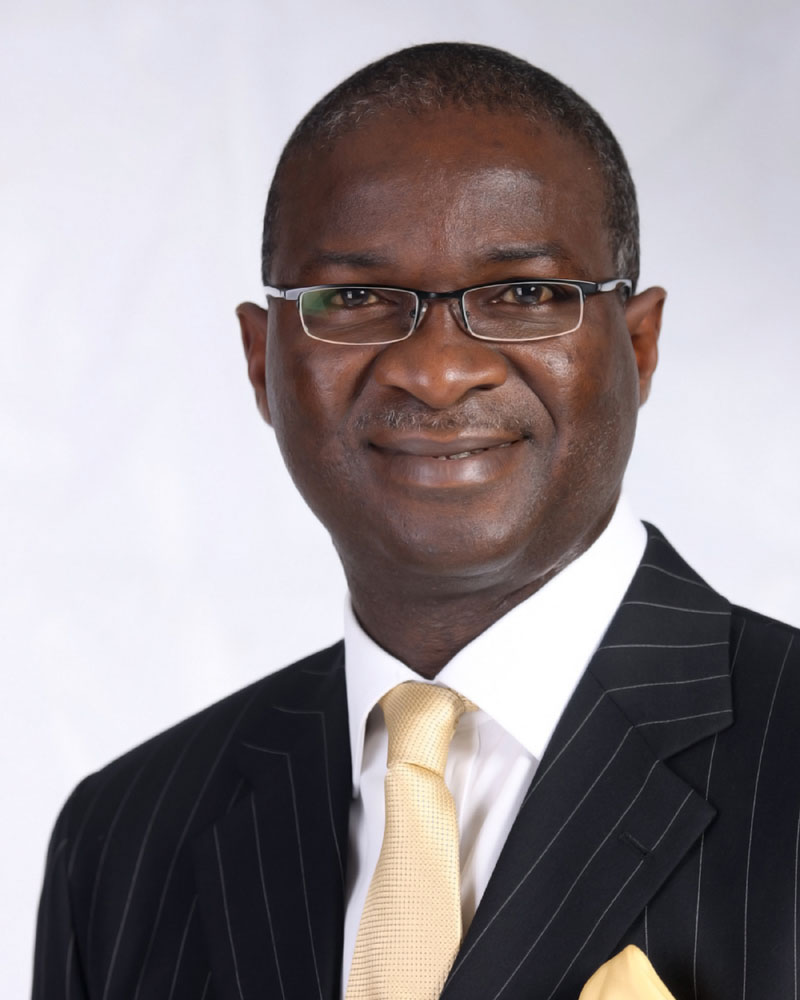 Born on June 28, 1963 in Lagos, Mr. Babatunde Raji Fashola (SAN) is a truly made in Nigeria product. He obtained his First School Leaving Certificate [FSLC] from the Sunny Fields Primary School, Adelabu Surulere, Lagos, after which he proceeded to Birch Freeman High School, Surulere, Lagos and later Igbobi College, Yaba from where he acquired the West African School Certificate [WASC]. He, thereafter, went to the University of Benin,  and graduated with a Bachelor of Laws [LLB Hons] degree in 1987. He was called to the Nigeria Bar in November 1988 after undertaking the statutory training for Barristers and Solicitors
He was appointed into government as Chief of Staff by the former Governor of Lagos State, Asiwaju Bola Ahmed Tinubu who he succeeded in office from 2007 till date.
He served as Member, State Tenders Board; Member, State Executive Council, Member, State Treasury Board, and Member, State Security Council amongst several other Ad-Hoc Committees/Panels. With the experiences so garnered he resigned voluntarily to contest for the Office of Governor of Lagos State under the platform of Action Congress [AC] Party now Action Congress of Nigeria.
Since his election to the office of Governor of Lagos State in 2007, Mr. Babatunde Raji Fashola, SAN has demonstrated a commitment to excellence in public service and uncommon commitment to his avowed pledge to lead the change that would transform Lagos into Africa's model mega-city.
His dogged pursuit of renewal of the infrastructure of Lagos as the critical strategy for economic growth and poverty alleviation has won the State honours from as far away as Australia for undertaking the fastest infrastructure renewal ever in Africa.
His unflagging spirit has led the Government to explode many negative myths about Lagos
Today, Lagos is the cleanest state
Today Lagos is the safest state
Today Lagos has the most efficient transportation system
Today Lagos has the most progressive health care system
Today Lagos is the only state where the citizens willingly pay their taxes
Today Lagos has the best road network system
Today Lagos is a mega city in the making
His Excellency, Governor,  Babatunde Fashola (SAN) is the recipient of the 2009 Yitzhak Rabin Centre for African Development Governor of the Decade for Peace Award and the recipient of the 2010 Award of Excellence in Leadership of the Martin Luther King Jnr. Foundation and several media awards.
In recognition of his unparalleled success in the management of resources and conduct of public affairs as well as developing governmental systems and infrastructure for the enhancement, well- being and enjoyment of the people of Lagos state,  Hallmarks of labour foundation presents the award of excellence for leadership and good governance to his Excellency Babatunde Raji Fashola
Congratulation!